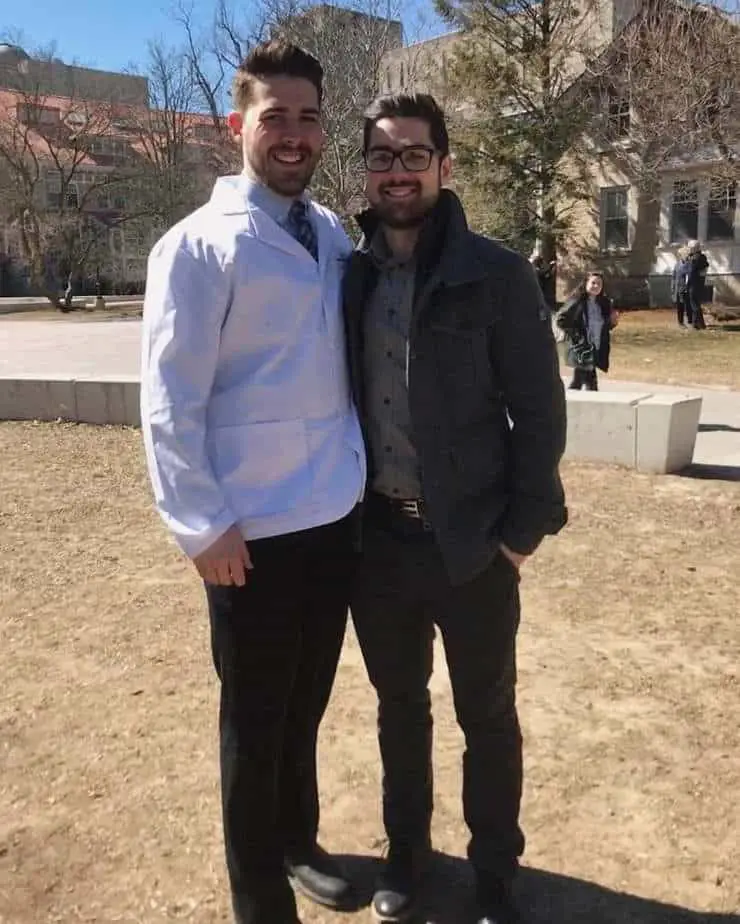 Role: CEO, Founder & Reviewer
Dogs: Olive (Shih-poo), Enzo (Shepsky X Rottweiler) and Theo (Labrador Retriever)
As a kid growing up with a family of veterinarians I was exposed to animals from a very young age.
Both my mom and dad own a veterinarian clinic and throughout my life they would come home with dogs or cats that needed to be cared for and monitored overnight. As a kid, I always wanted to help out however I could. 
My brother and I were always inspired by their love and compassion for animals that we have both found ways to follow in our parents footsteps.
My brother Mitchel became a vet and now owns and operates our parents clinic (Krvh.ca) and I am building Pawscessories to help inform clients and dog owners.
Over my 18 years living at my family home, we raised 4 dogs, 4 cats, 2 rats (yes we went through a rat phase…), 2 hamsters, and 1 bunny!
One thing you realize after raising so many animals is that finding high quality products and accurate information is not easy to do…
I was lucky growing up in a family that studied and worked with animals for a living, so I was able to learn from experts.
Over the years I've learned so much on dog care from knowing the best food brands, diets, healthcare treatments, what things are good and what things to avoid with dogs, good and bad toy materials, dog behavior, training, diagnostics and so much more.
When you live with a family of vets that love what they do, animal care is pretty much the only topic of discussion. To this day, we love to talk about dogs and that's why I've decided to share my  wealth of knowledge through Pawscessories. 
I love dogs and helping others. I hope you and your furry friends can benefit from our work.
You can reach out to me on my LinkedIn or Facebook to learn more about me!